Last week, the Musée Granet announced that they had welcomed the 100,000th person to the David Hockney exhibition, making it the most successful winter show they have had.
People are streaming in at an average of 1000 per day, so they expect to finish at 115-120,000 visitors.  We had pre-booked.  They issue a ticket for a specific day, rather than a time-slot, which I find a more customer-friendly approach. It's well worth a visit, especially for his 3 large double portrait oil-paintings which are stunning.
It ends soon though – 28th May in fact, so hurry if you want to catch it.
Next up is something very different…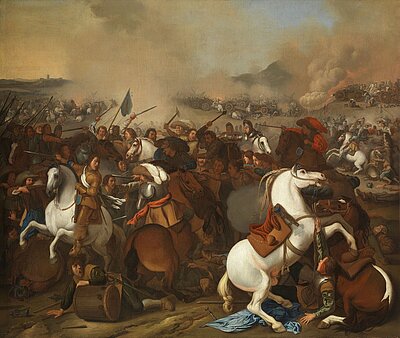 'Naples pour passion:

Chefs-d'œuvre de la collection De Vito'
Dates: 15 July – 29 October 2023