Let's hope so!
The long-running saga of this 18th century square is about to be resolved according to information from the mairie.  The 'travaux' should begin soon and will last 9 months.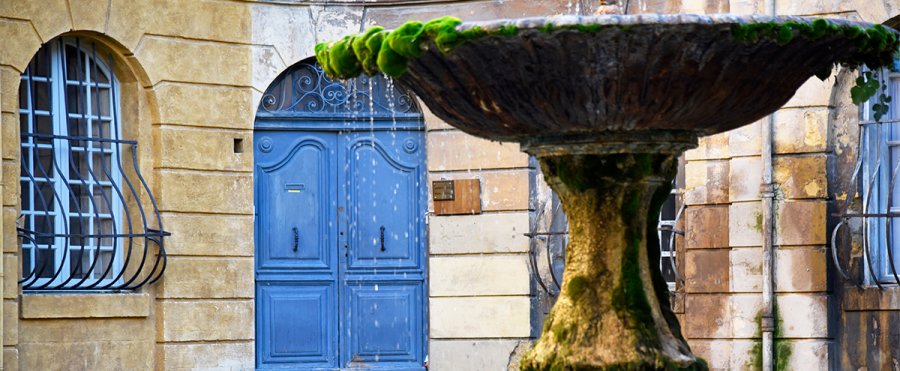 The square dates back to 1745 when the d'Albertas family who lived in the large building opposite, in what was then a narrow street, decided that the old houses facing their property just had to go.
Local architects Laurent and Georges Vallon organised the demolition and designed the new square to mirror the exact dimensions of the d'Albertas property.  It was modelled on the style current in Paris. I hadn't realised before but the shape was designed to provide a turning-circle for carriages drawing up at the mansion, which was apparently luxurious even by Aix standards. The metal fountain we see today was made at the Ecole des Arts et Metiers in 1912.
Renovations include:
– Sorting out 'la calade' which is the pebbly floor surface. These 'galets' will be taken over as far as the pavement to provide visual continuity
– Restoring the fountain itself and including a new closed-circuit water system
– Adding energy-efficient lighting to illuminate all 4 sides of place d'Albertas.
The marquis d'Albertas of the time came to a very sticky end in 1790: 'Aix-en-Provence The Inside Story' has all the details!