London's National Portrait Gallery is working with the National Gallery of Art in Washington and the Musée d'Orsay to bring together more than 50 of Cézanne's portraits from collections all over the world.  They are calling it a 'once in a lifetime' show.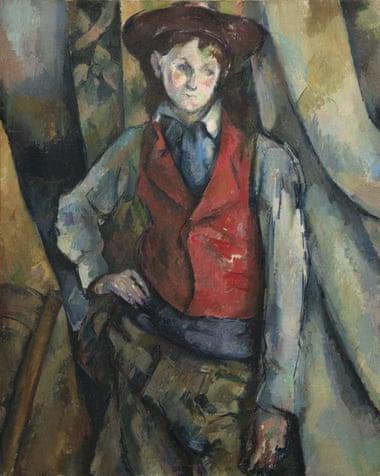 It will include rarely-seen portraits like his 'Self-Portrait in a Bowler Hat' which
hangs in a collection presented to Denmark by the brewers Carlsberg in the late 19th century, as well as 'Boy in a Red Waistcoat', being lent by Washington, and 'Madame Cézanne in a Yellow Chair, from the Art Institute of Chicago.
Some local interest for the Aixois is the inclusion of portraits made up at his studio at Les Lauves of Vallier his elderly gardener.  Painted in 1906, they were some of the last works before his death later that year.
Focusing on key sitters, about a quarter of  Cezanne's 200 portraits will be on show.
Dates for the shows: Paris 13 June – 24 Set 2017; London 26 Oct – 11 Feb 2017/8; Washington 25 March – 1 July 2018.